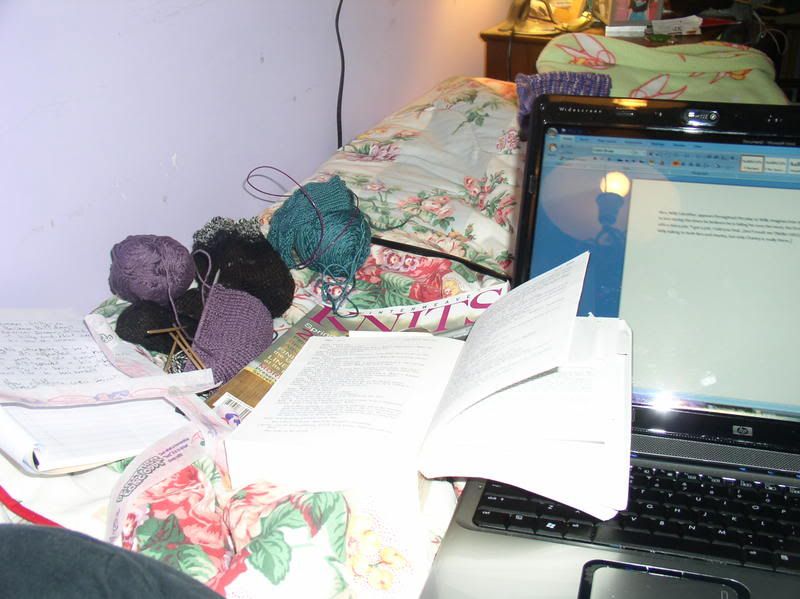 What my bed looks like when I'm attempting to write a research paper. I've spent most of the day there, typing and pulling my hair out, and I think I finally have a thesis and about 3/4 of a page. I need about 5-6 pages, and I need to have another source. I'm planning on doing most of it on Sunday, but I wanted to know exactly what I'm writing about.
(I'm writing about Arthur Miller's
Death of a Salesman
, and if Willy decides to define his children with the dreams that he's reached for, or let them define themselves with the things he's been sucessful at.)
Left to right: Heather, Beki, and me.
Me and my knitting friends at the Northhampton Brewery after visiting WEBS.
Awesome Cream Soda label.
I finished my handspun sock. The top of the leg got a little bigger, but that what happens with handspun. But I still love it.
I should go work on my paper. But I can do that tomorrow, right?