I've been saving up for my blog anniversary, but I can't hold it in any more.
I went to Webs today. I bought enough yarn for the Printed Silk Cardigan, some for my cousins socks, and some misti alpaca lace for her sister's shawl.
Oh! And I spun on a wheel, a Louet S10 DT! I was awful at it. I made a little bit of yarn that I of course lost after she gave to me. And the
Kangaroo Dyer
taught me how to spin! I spun some of her beautiful roving.
I know what wheel I want, it's just the matter of the money!
But to the already-spun yarn.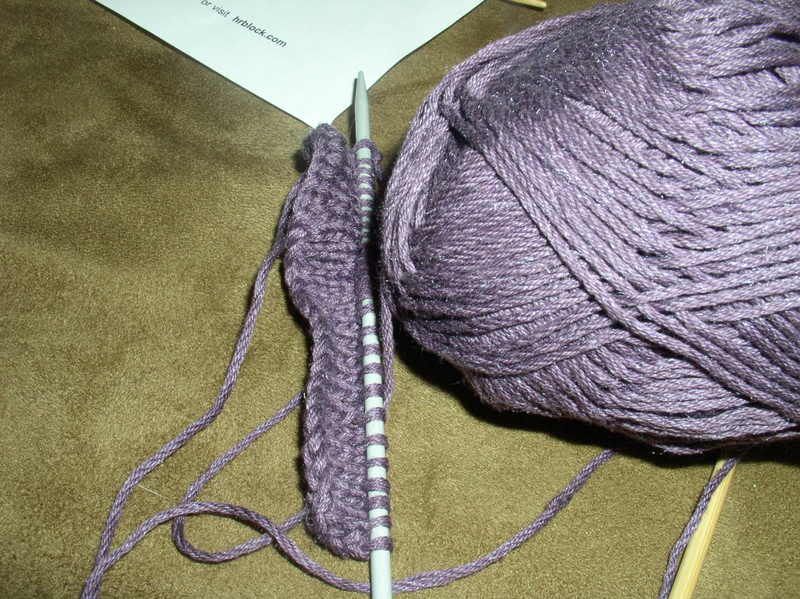 Frog Tree Pima Silk for the Printed Silk Cardigan. (swatching - I'm going on size fours, fives where too big)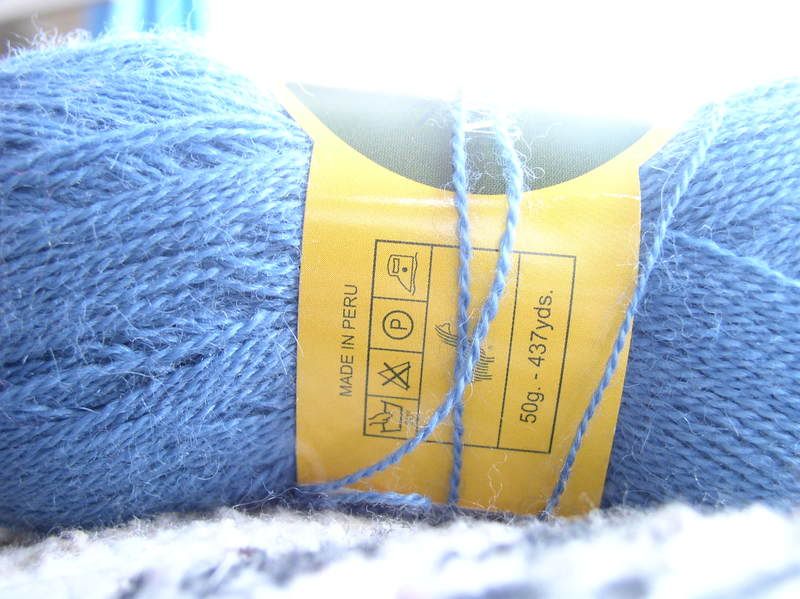 Misti Alpaca Lace for my cousin's Swallow Tail Shawl.
Cascade 220, 2 skeins, for a scarf for my mom.
4.5 ounces of Ashland Bay Merino Roving.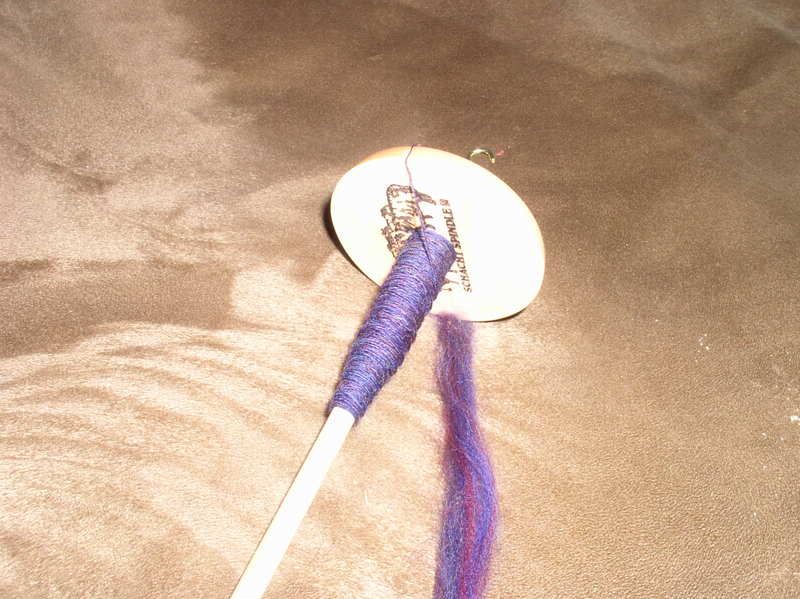 Same roving, only on the spindle (a new one, it's lighter).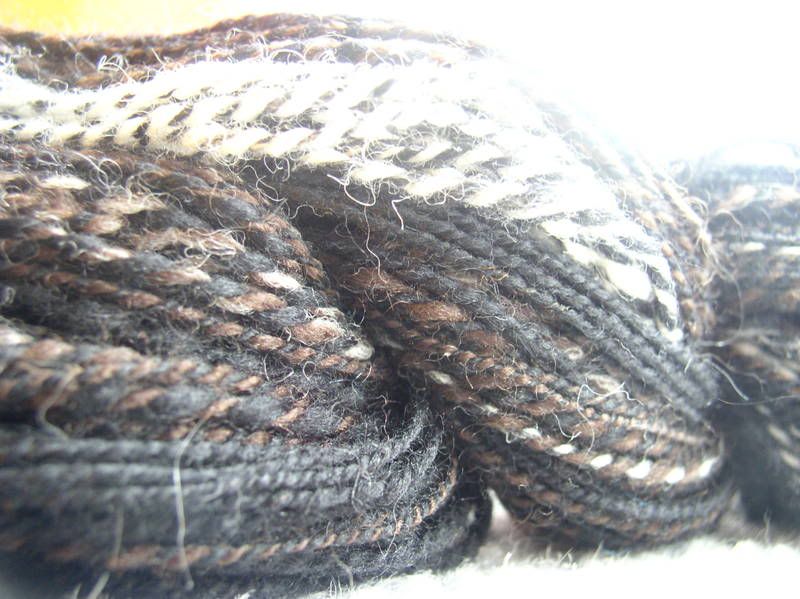 Handspun, Now being turned into socks: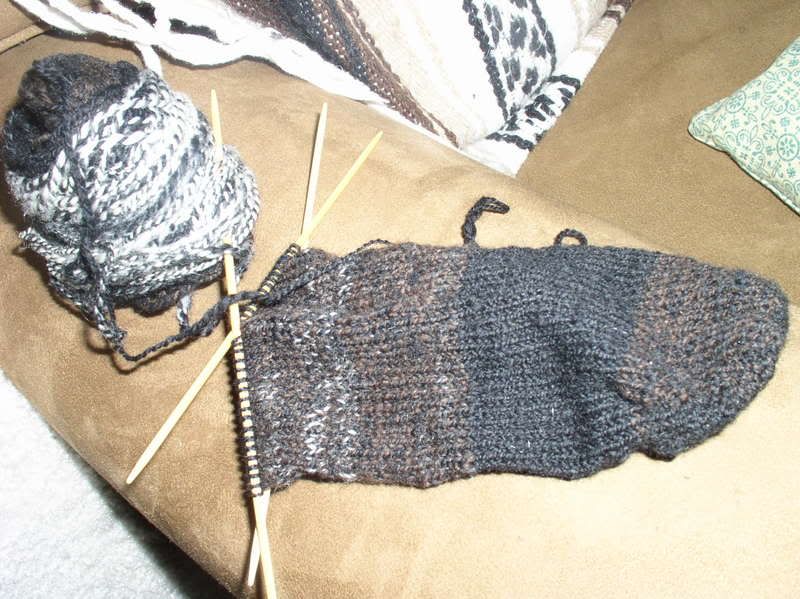 Size twos, toe up.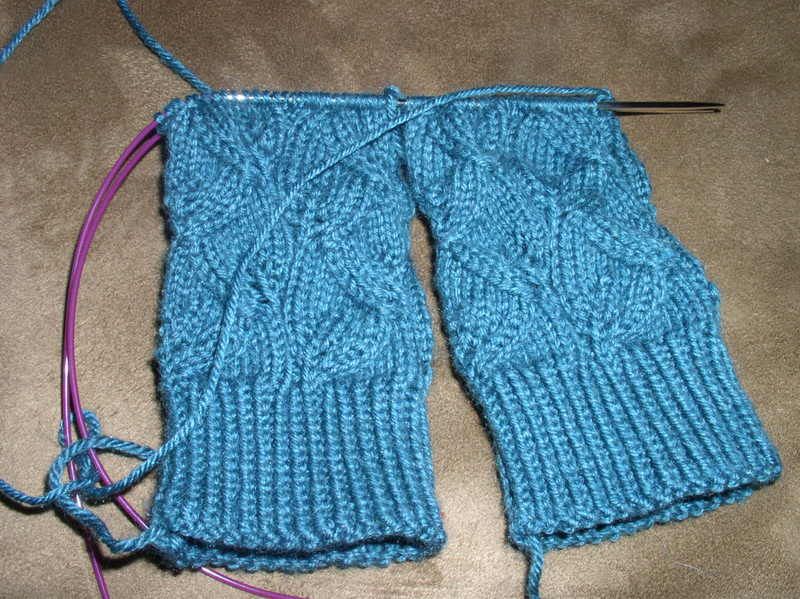 My Embossed Leaves are almost at the heel and if I ever knit them tonight, I might be able to start/finish the heel.
Sorry for the picture overload. Apparently, I've done alot recently!
Now for knitting.