Well, yarn.
My own handspun!
Koolaid Formula:
1 package of yellow, half a package of blue, and two tea bags.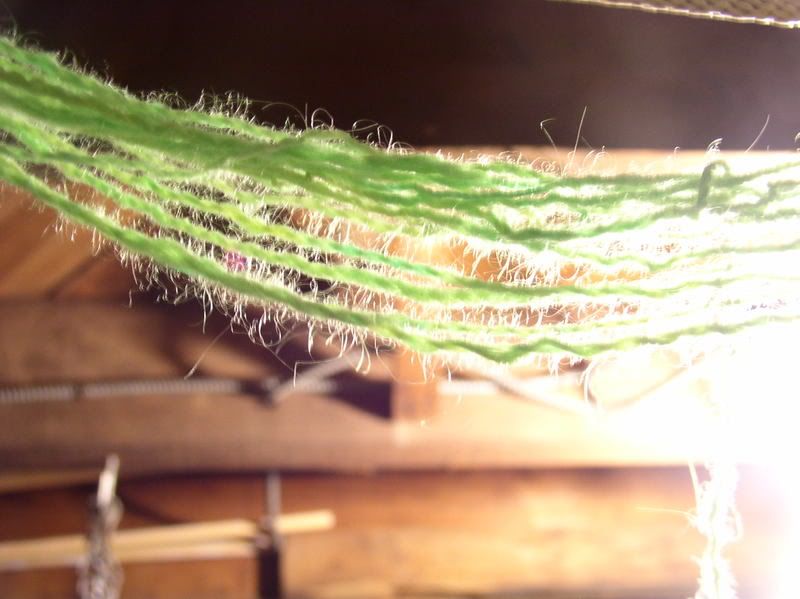 I'm in love. This is for a ipod case for Mike, it's only 15 grams!
I spun the Ashland Bay merino, plied: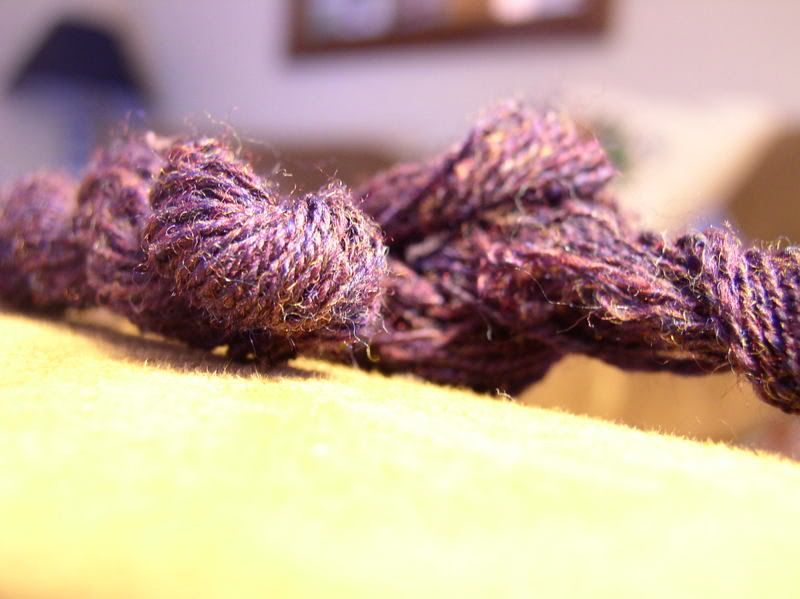 And singles:
I'm planning on making a Swallowtail Shawl, so I'm test spinning - seeing if I want to knit with the singles or the plied. I'm thinking the plied.
As for actual knitting, I've gotten quite a bit done. Why? Because it's looked like this for about three weeks (with small break in between).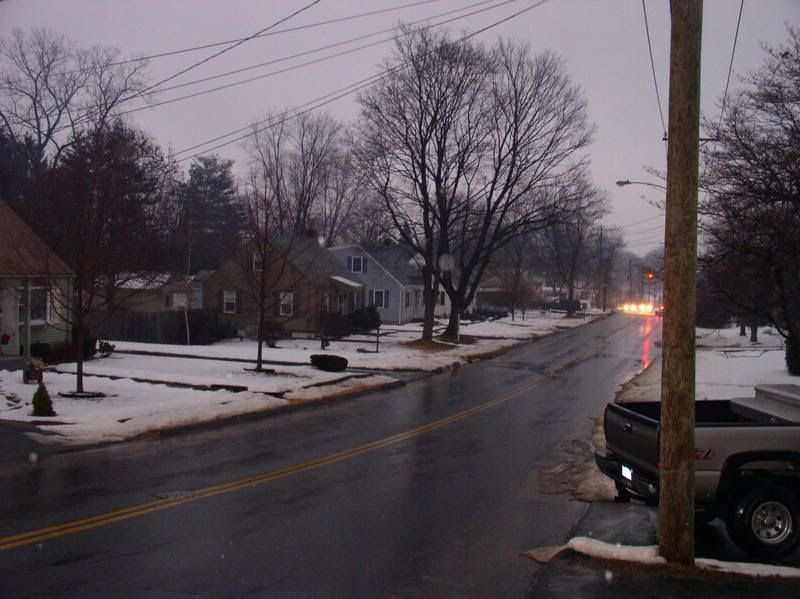 I've knit quite a bit on the Printed Silk cardigan.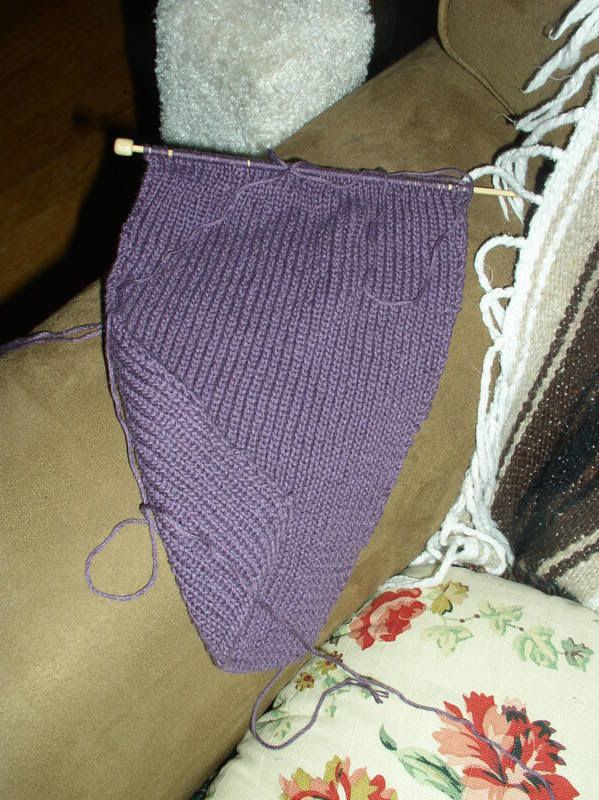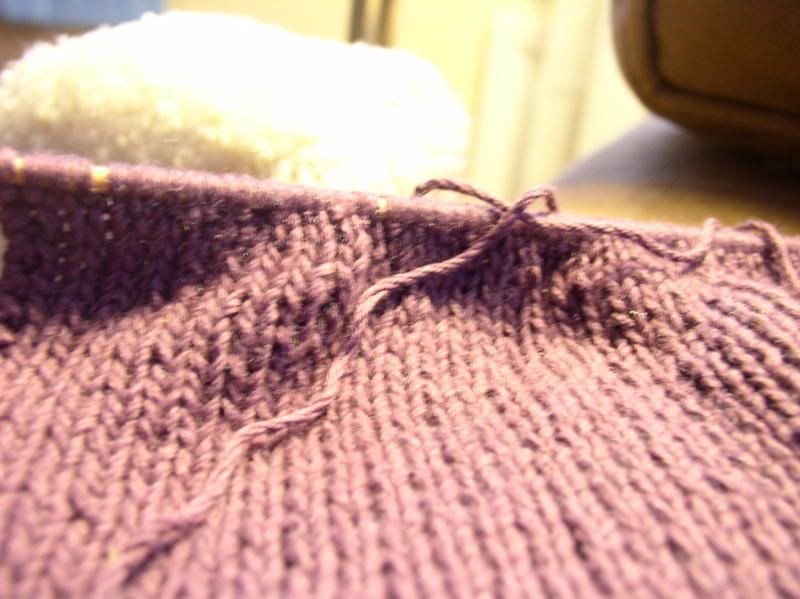 Quite a bit translates to about 5 inches. Not much in the prospect of a sweater.
I'm really excited, Gail, the kangaroo dyer for WEBs, pmed my on Ravelry and asked if I wanted to do a project with her. I'm not sure about the details, but I think I'll end up designing and knitting a pair of socks (at least, that's what I want to do!). I'm very excited.
I just want to address something about recent things on the blog. I've been spinning, alot, so I've been blogging about spinning. I'm sorry if that's not your cup of tea (I personally think it should be, but hey, to each his own!), but I will be knitting it too. So please stick around! (Yarn pr0n will follow boring spinning posts, promise!)