I know I said I was going to take pictures, and I tried, but I lost the camera the second day, because my mother recaptured it, and then preceded to not use it!
But what I have are dogs.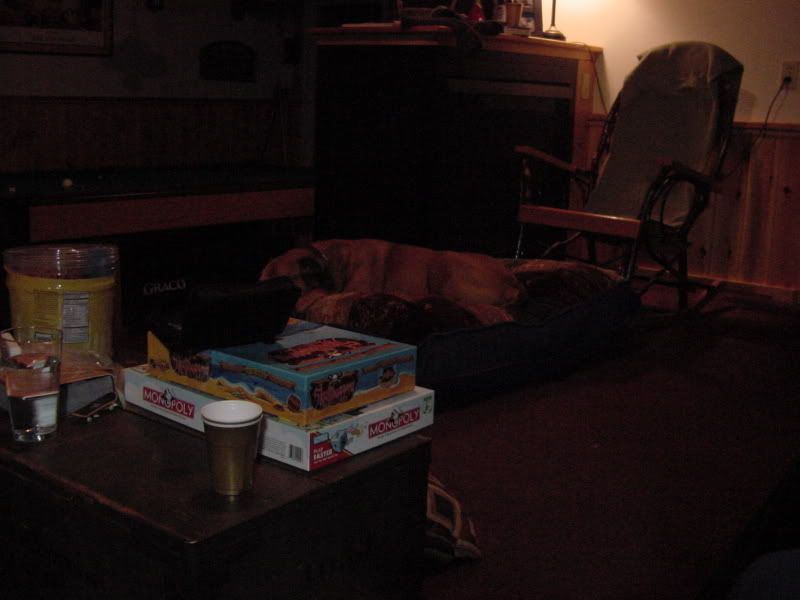 And two FOs:
(I know this is the weirdest hand position EVER, but it really wasn't uncomfortable...)
Pattern: Fingerless Gloves from "Weekend Knitting" with mods by
Yarnpie (ravelry link)
, but with a full pinkie. I guess my Dad doesn't need an open pinkie?
Yarn: Knitpicks.com Swish DK, Mist, two balls
Needles: size 3 dpns
Mom's Socks
Pattern: Garter Rib, but just used the st pattern, and short row heels, toes.
Yarn: Franklin Sock from Webs. LOVE it!
Needles: size 1 (2.25mm) circ