Pattern:
Jules
Yarn: Jawoll, Black
Needles: Size 2.25 mm, circ from knitpicks.
Mods: For once, none! I loved the pattern, it was interesting and easy at the same time (it had to be with the black yarn!), and VERY well written.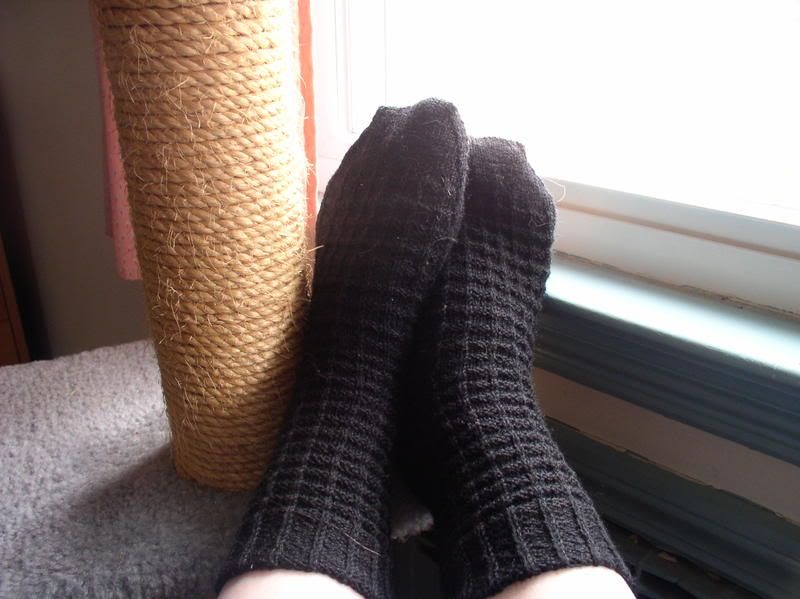 As for the Kangaroo Socks (Which I think I'm going to name roomate socks, because they remind me and might be gifted to my roomate), I added 4 sts to fix pooling, which I probably would have had to do anyways, because they're rather tight now. I'll get pictures with I finished the first, probably around tuesday, they've sped right past the heel!
Oh, and my computer. My god, I don't even want to think about it. Well, being without it and having to sit here at my mom's desktop makes me realize how much I needed it (well, my back needed it). We're sending it away to get repaired, so we will lose all the files. And the same thing has happened to my cousin's HP computer, because of the live update! So annoying.