Sadly, my laptop now looks like this:(do you know why? A Windows live update. God I hate the world)
(no, that's literally as good as it gets for the past three days!)
And here, look, here's a lady bug!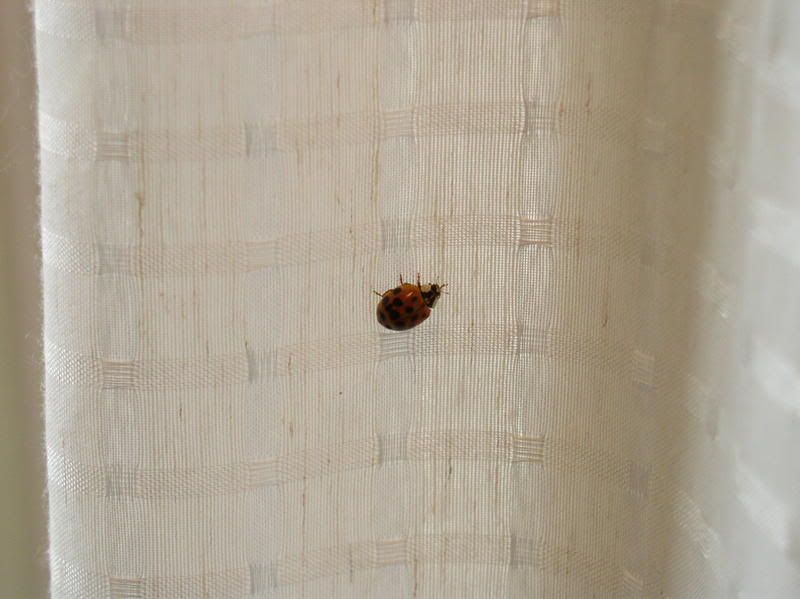 (that's to distract you from the lack of yarn/fiber/knitting in this post. I'm sorry, but since I'm losing ALL my files, including the beginning of a really bad book I was writting, you should pity me.)
Good news? I'm knitting alot. I finished mike's socks and I'm fixing pooling issues with the Kanagroo socks. More when I can get to my pictures.