So new... (I think I'm a little obsessed with cables as of late).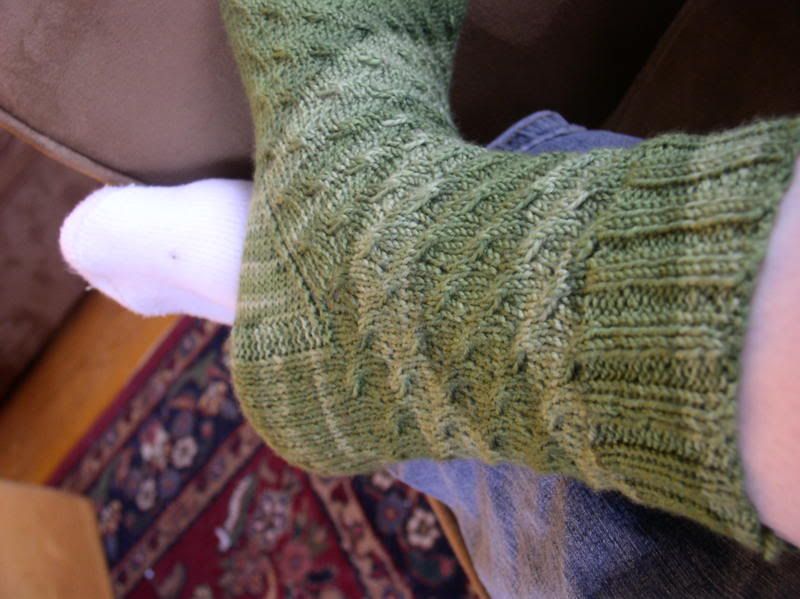 Boot Socks from Favorite Knit socks, in Shibui Sock, size 2 needles and the smallest size. Which will fit mike perfectly because it's too big on me.
So, for this sock it was threedays = one sock! Fastest ever!
I recently found out that my aunt is five months pregnant (they tried to keep it quiet because of past issues), and of course, her baby needs a sweater! A Baby Surprise Jacket it is!
Remember that sock I've been designing? It's in timeout - Yes, it is cast off. There is no toe.