Yesterday was yarning, and today was pretty-ing in california. Yesterday we (my aunt and I) went to
Carolina Homespun
, which is actually run out of her garage, and it's one of those places that isn't very organized, but you find something you love. Then, you think, well, what if more great stuff is under that? So you dig, and find more moremore. I (of course) didn't think to take a picture (I was overwhelmed with the fact that I was getting a free wheel and I didn't feel any guilt at buying roving).
Then after that, we went to Stash in Berkeley, very organized little store where I found this.
That little piece of fabric? That's my prom dress material, and this picture is extremely true to color (my aunt's house is full of light). Jaggerspun Merino 2/8 - for some sort of lace shawl - probably a triangle.
I also bought two rovings from Carolina Homespun.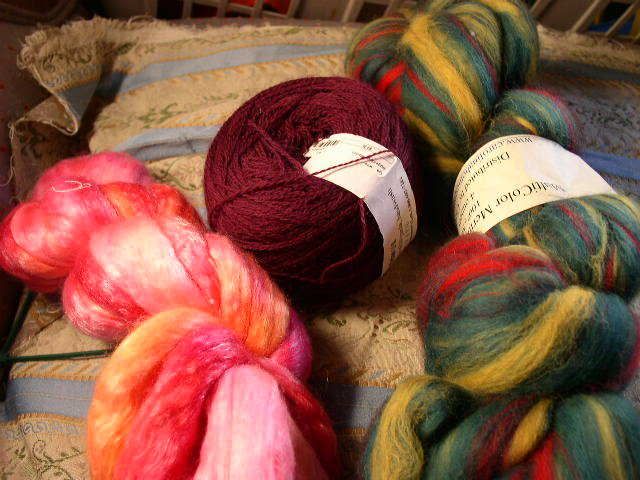 (nesting all together)
The green/yellow/red stuff is quite funny actually - I bought it loving the bright colors, and the softness, and when talking to Mike on the phone, I realized what it had reminded me of - a stop light! It's the some colors as a stoplight! (I've spun most of it by now, the wheel is much faster than the spindle)
The pinky-orange merino/tencel I picked up trying to get out of my purple/blue/green rut, and now I'm really hoping my other(pregnant) aunt has a baby girl so I can make her a sweater out of it.
Oh, this is Lara(h?).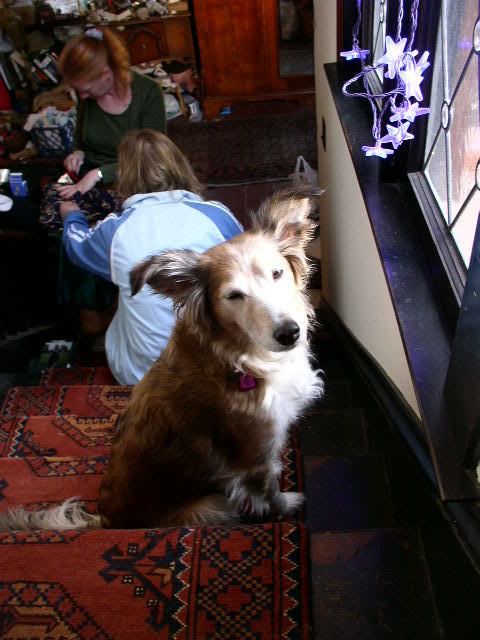 Me and my aunt spinning.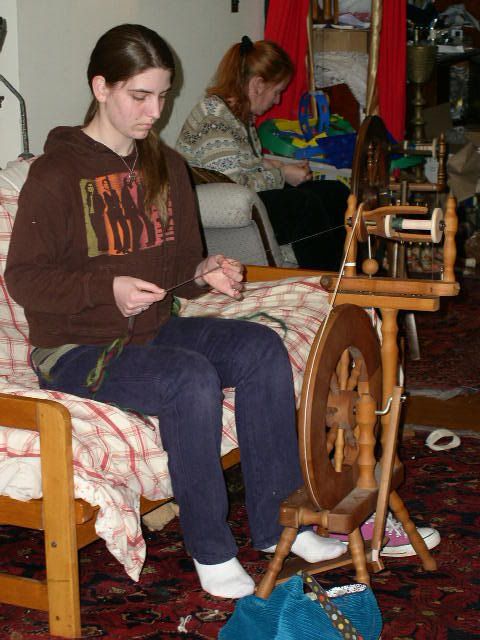 Jess, the cat that was here when I was eight, had terrible breathing trouble when I was here three years ago, and well, is still here.
Then: Sock and bridge pictures.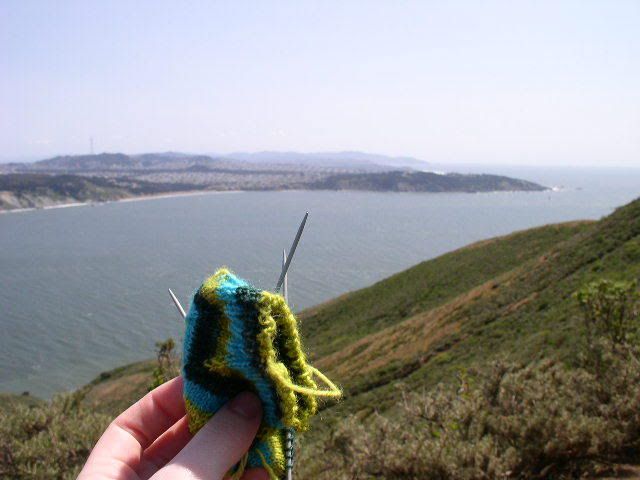 I'll post when I actually have some knitting/spinning updates!