I went for walk yesterday, to Article Pract and Piedmont Yarns (which had a louet s15 for 250!!!), and I found some lovely stuff.
At Article Pract (LOVE this shop, very nice employees, young, knowledgable), I found A Verb For Keeping Warm Merino Roving, in Aquamarine.
And at Piedmont Yarn I found PigeonRoof Studios Sock yarn.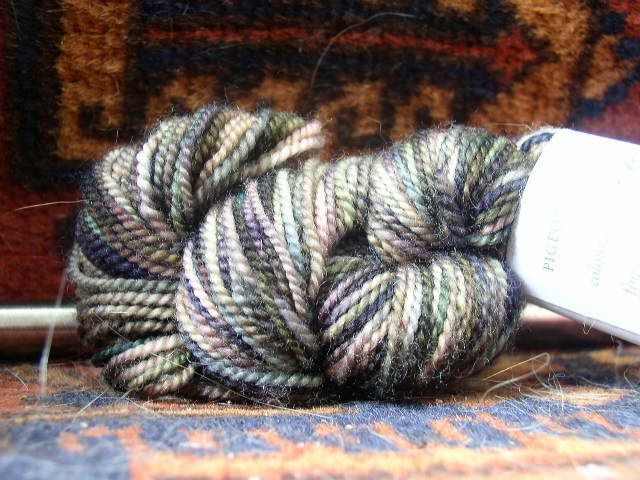 Among other things, I've been spinning like a mad woman, on my wheel (now located in a box ready to be checked luggage), and my aunt's.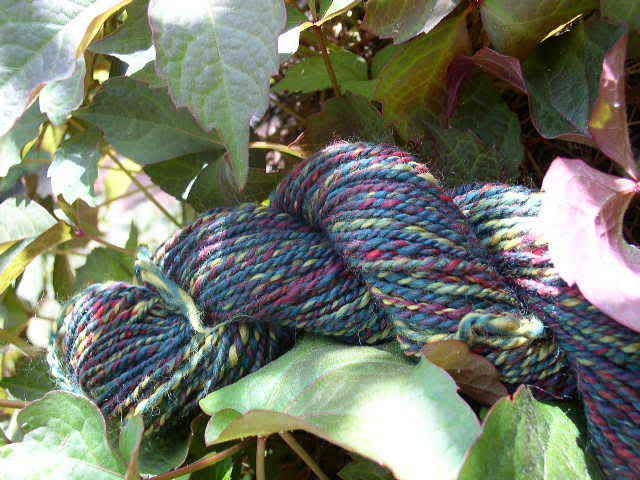 Merino Roving
And the wool and tencel. (I'm really hoping my step-aunt has a girl baby, I want to knit her a sweater out of this!) I also mistakenly photographed it with the tail end there in the middle, which is of course underspun.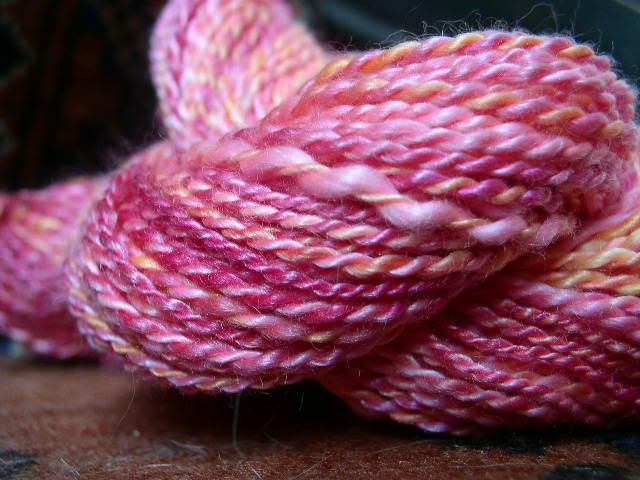 I'm THINKING about starting an etsy shop with handspun yarn. What do you think? (To offset the roving addiction) Maybe even handdyed roving spun into yarn.
Now, to the airport. I'll post more when I'm less tired about the aquaiuarm (I've got a lot of cool pictures of jelly fish).