Where you wondering? (probably not, but in case you were)
I knit in the dark backstage, and I did this: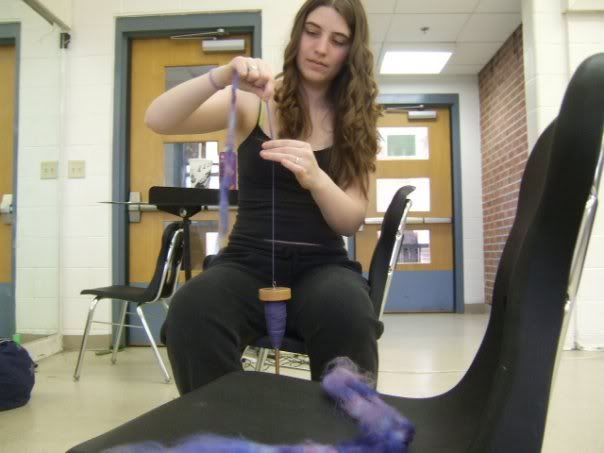 (we got so bored we curled my hair. you have to be really bored because my hair takes forever to curl, yet it stayed in until this morning)
I spun the roving I dyed on friday, into this.
It's not very much yardage but it's lovely. (FO tomorrow, promise)