Well, it's actually the
Fiddlehead Scarf
, but the repeat reminds me of stingrays.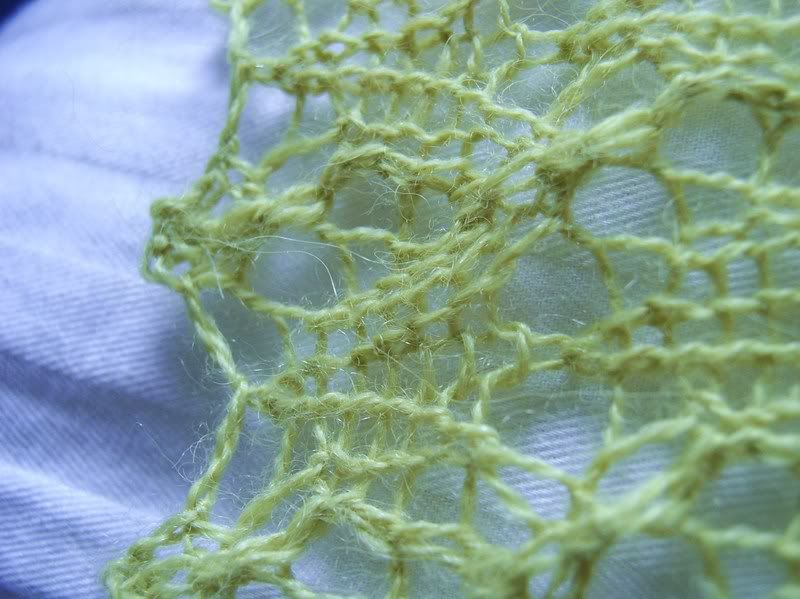 Pattern:
Fiddlehead Scarf
by
Anne Hanson
.
Yarn: Misti Alpaca Lacweight, less than a skein. (I LOVE this yarn. LOVE LOVE LOVE LOVE)
Needles: 3.5mm, size four addi laces. I love these needles too, actually.
Mods: 50 repeats instead of 38. 50 repeats gave me about 65 inches, whereas 38 would have given me about 48 inches. I love long scarves.
I did a terrible job blocking this. Like, awful. I don't have blocking wires, but I didn't even try to do the string method. Stupid.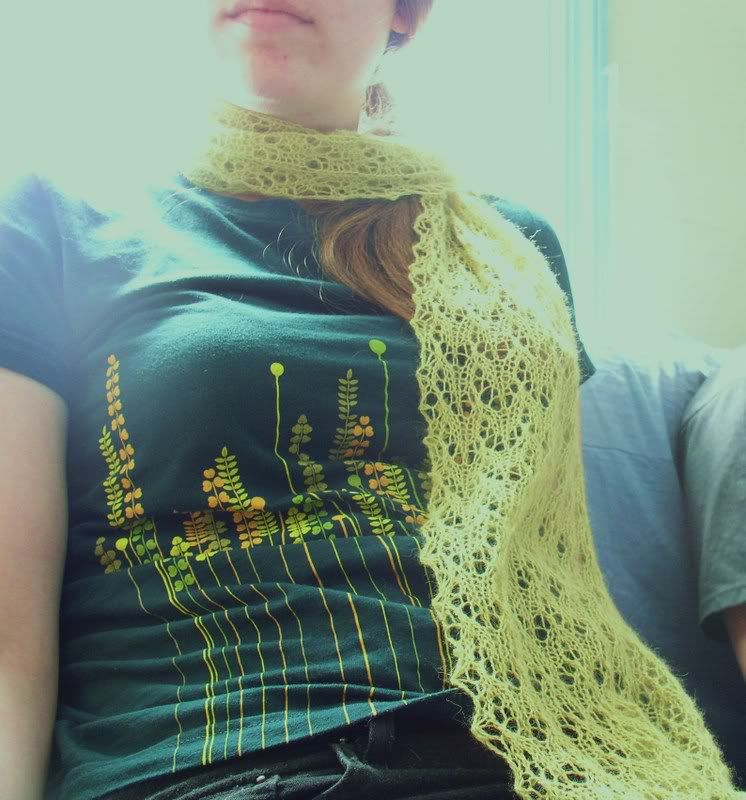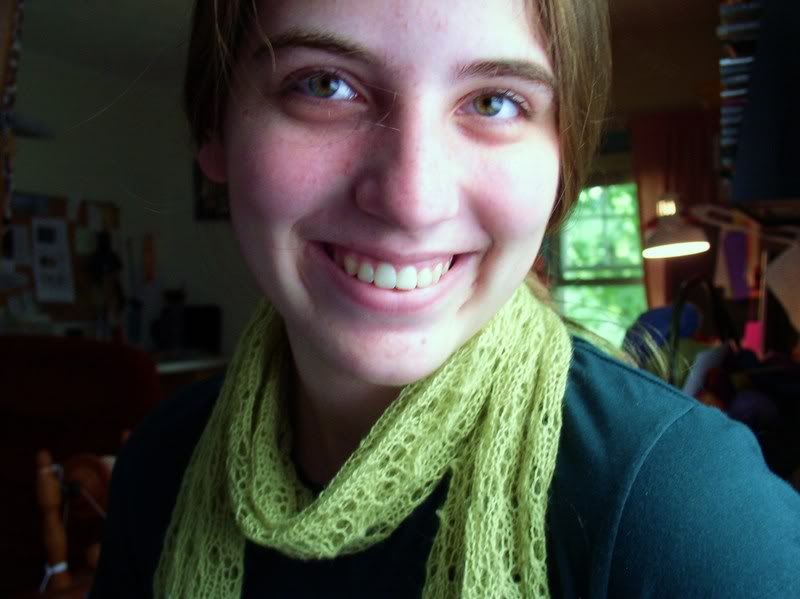 I love it. If only it wasn't humid and 85 degrees outside. Oh, fall, how I miss you.