Fireworks, at Stanely quarter park: We couldn't get anywhere near the actual lake were they were be set off over.
Remember a couple weeks ago, when I went yarn shopping with a couple friends? We took this picture that day. All of us holding our yarn, of course! Left to right: Me, Kristen, Heather.
This was my breakfast this morning. Well, not all of it, but I made a good dent in all that fruit and I ate all the cookie crisps.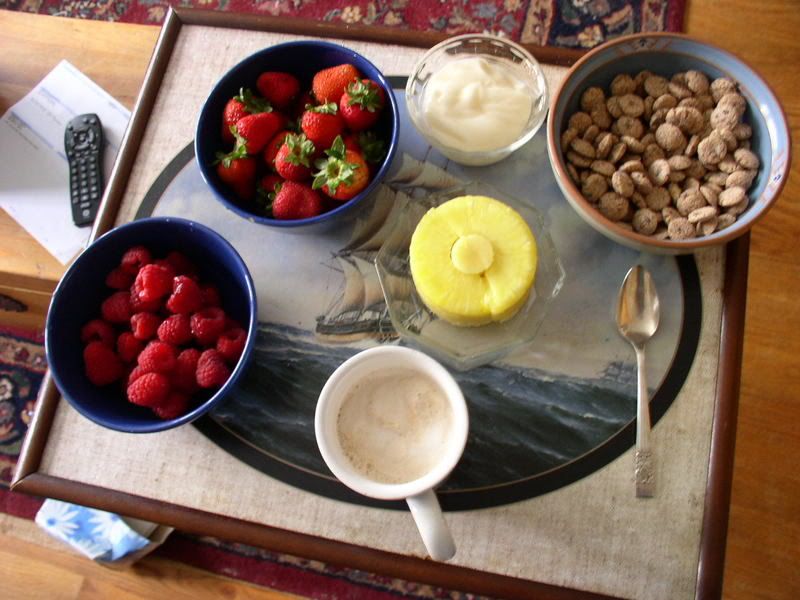 I've been winding some yarn lately.