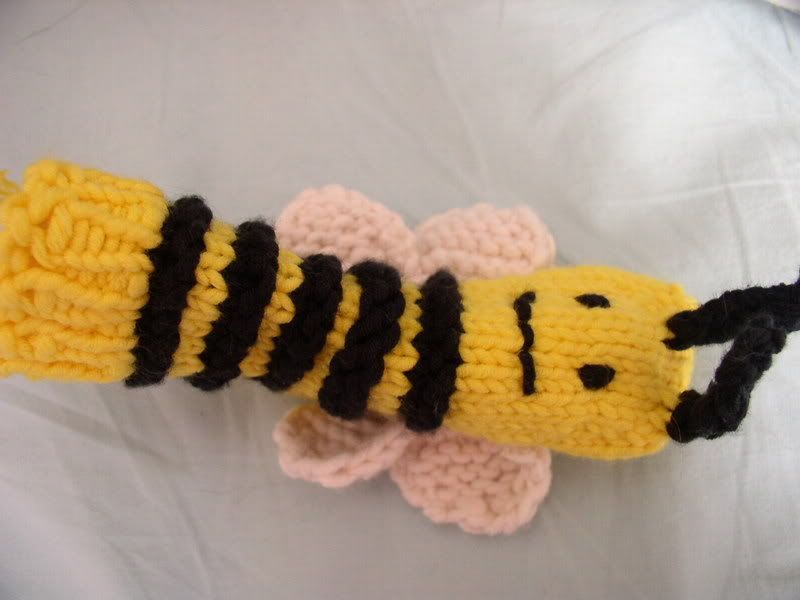 I made this in two days. My boss at the yarn store when I came in there the other day asked if I was busy, and gave me some yarn to knit a sample with. Cute, no?
Pattern: Supercotton sock puppets, The Bumblebee.
Yarn: Supercotton, Black, white and yellow.
Needles: Dpns, size 4 and 7.
Mods: none, except I think the wings are different sizes. Still cute!
I tried it on my cat.
He didn't like it too much!