Well I'm copying
her
, but whatever!
I bought a bunch of earrings on etsy. I LOVE them. The
seller
was having a sale AND a BOGO sale, so I got 4 pairs for about $10 (incl. shipping)! That's really good, considering I just bought one pair at the mall for $5.50!
She also was absolutely lovely when I asked her what the backs of the earrings were made out of and did alot of research because I think the backs gave me hives! She was wonderful and has a great etsy shop!
I bought all these: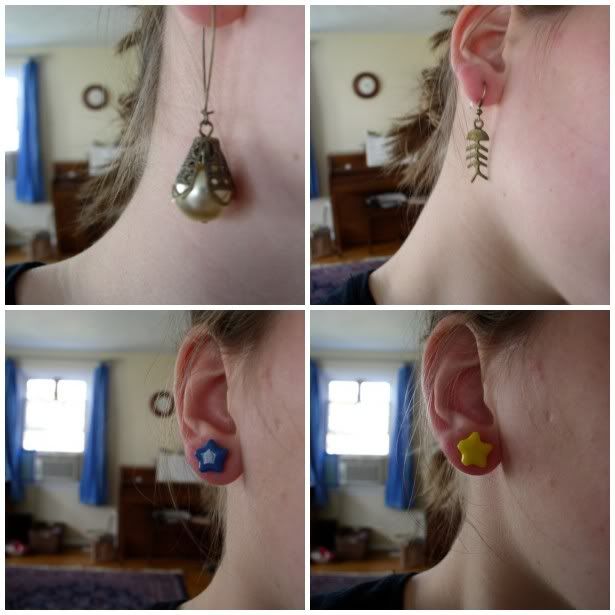 The yellow stars are the ones that gave me the hives :(. I love the ones with the pearl in them! A little heavy but I'll deal with it.
I also got a package from
KungFu Cowgirl
, 10 zippers. I saw her shop when I was looking for zippers and found she carried zippers for 50 cents (after shipping my cost was 70 cents per zipper, at joann's they're normally $1.79!) - I asked her to do a custom listing - which she did that night! I received the package a mere 3 days after I ordered it. I got the zippers, and a bunch of cute little extras!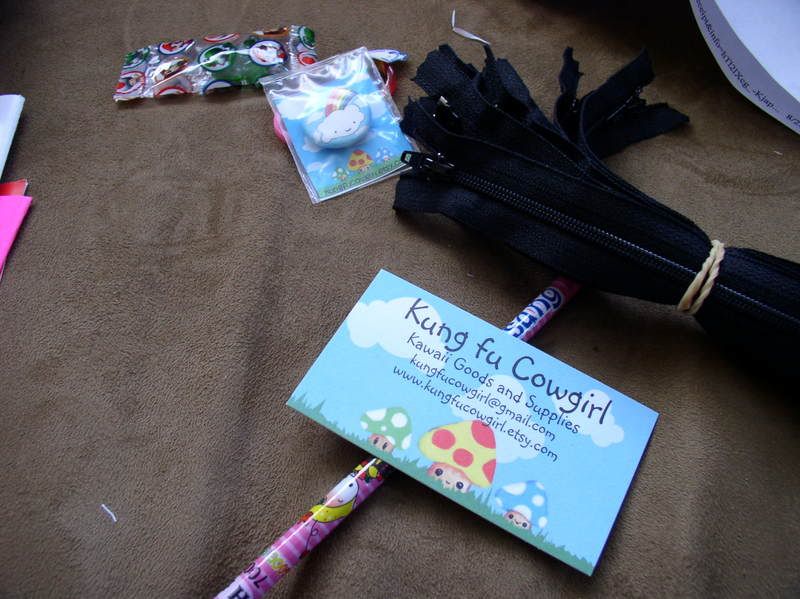 The little rainbow magnet is perfect for my new little fridge! (Which is not small at all. it's like waist height).
Speaking of fridges and college, I am done packing. I know I will end up throwing things into boxes and I'll definitely end up filling the entire car, but the boxes are all almost full. I'm so excited. Through facebook, there already has been a party on the top floor organized the first night, which will be great. No one will be *cough* inhibited, and I'll be able to meet people before we start going to classes.
P.S. I made a couple of pouches, and put them on
Etsy
.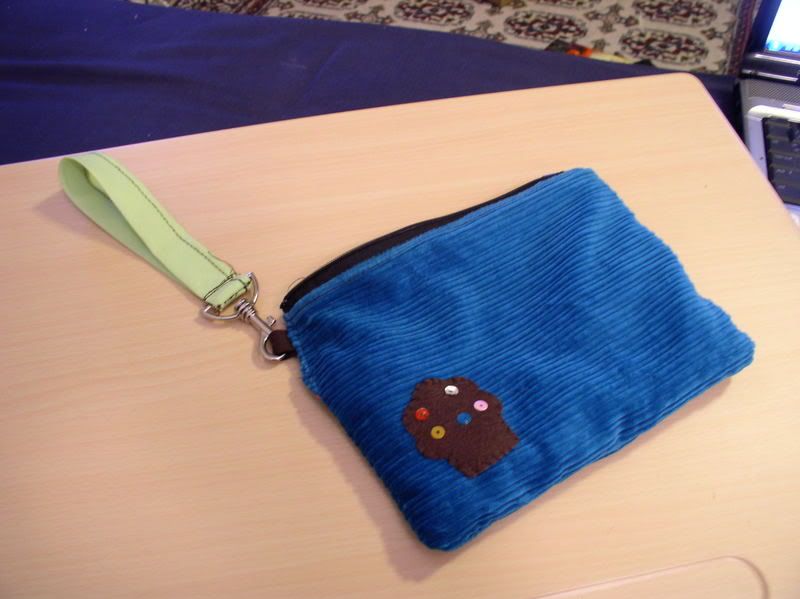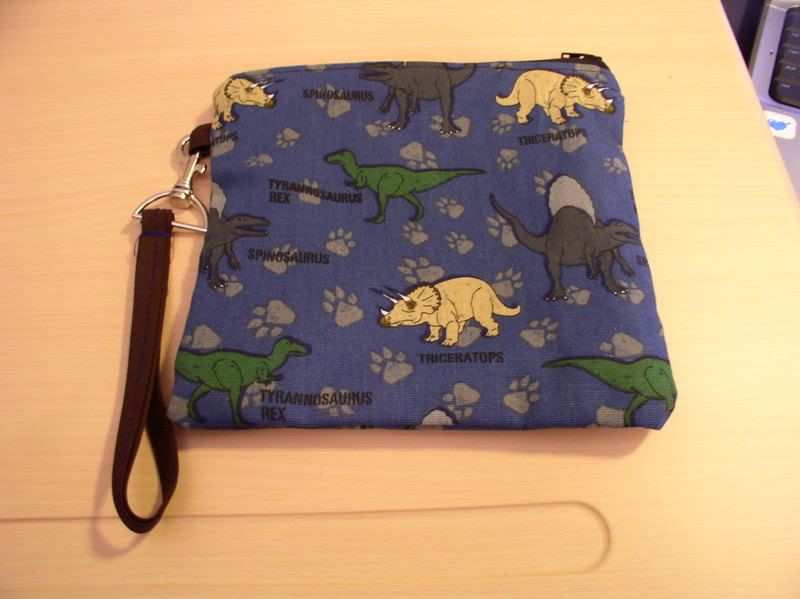 Detachable straps and could be used as a sock bag!