I've been doing pretty well with Max's sweater, despite misreading the directions several times, though I'm worried about the amount of yarn I have, I do have a simlar yarn in white, so I think that'll be a last resort. I'm about half way done with the first sleeve. I might finish this before thanksgiving!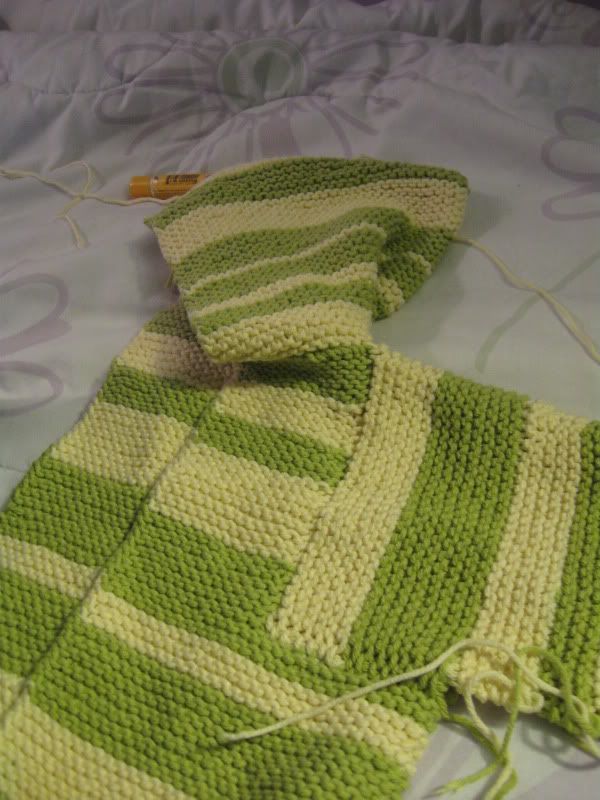 I have been pretty much ignoring all other knitting projects - like the plain socks I've been knitting for like a month, and the mystery socks I recently started, and the Gretel I cast on for this weekend. The
Gretel
cast on (
here
) was difficult for me, I think because I'm so used to the provisional cast on, which this is not! But, I haven't gotten anything else done.
I did change the buttons on my sweater, they were way to heavy and pulling down the front of the sweater, and I couldn't wear it open nicely.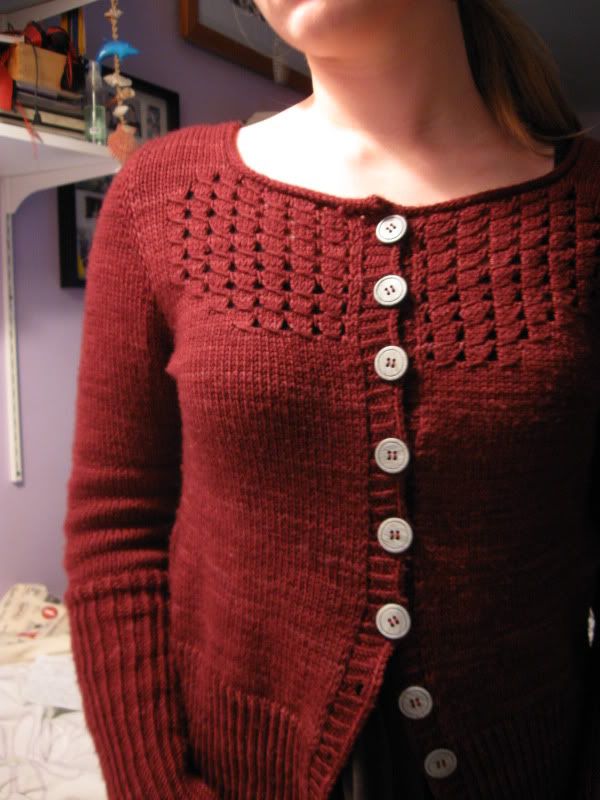 These are plastic and much lighter. I love the sweater even more now!